The Northern Virginia Chorale's Rehearsal & Audition Information

Notices for New Singers: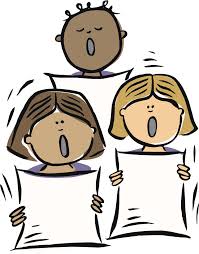 Thank you for your interest in auditioning with
the Northern Virginia Chorale!

Please take the time to read our "New Singer's Information" section featured at the bottom of this page, followed by the "Steps to Follow For Your Audition," to learn more about auditioning with the Northern Virginia Chorale.

You may contact us at the email addresses below with questions:

Rehearsals and Auditions Calendar for the 2021-22 Season



(A downloadable PDF Calendar Will Be Provided at a later date.)


The Beethoven's 9th Symphony performance
with
the NIH Philharmonia, April 27th, 2019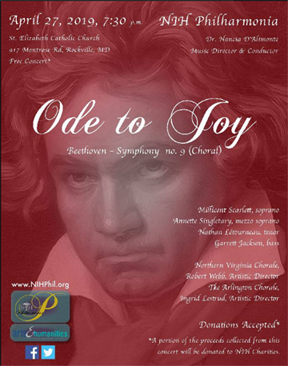 Northern Virginia Chorale female singers who performed Beethoven's 9th Symphony alongside The Arlington Chorale and the NIH Philharmonia, at St. Elizabeth's Catholic Church in Rockville, Maryland in April 2019. The performance also featured talented soloists as special guests.
Pictured above, from left to right: April Isla, Jessie Tannenbaum, Sarah Bachman,
Terri Anderson, Kimberly Amenabar and Tanya Hoffman

Below, a featured soloist with the NIH Philharmonia and the two Chorales assembled onstage.

"Selections from Handel's Messiah"
Holiday Performance of December 2017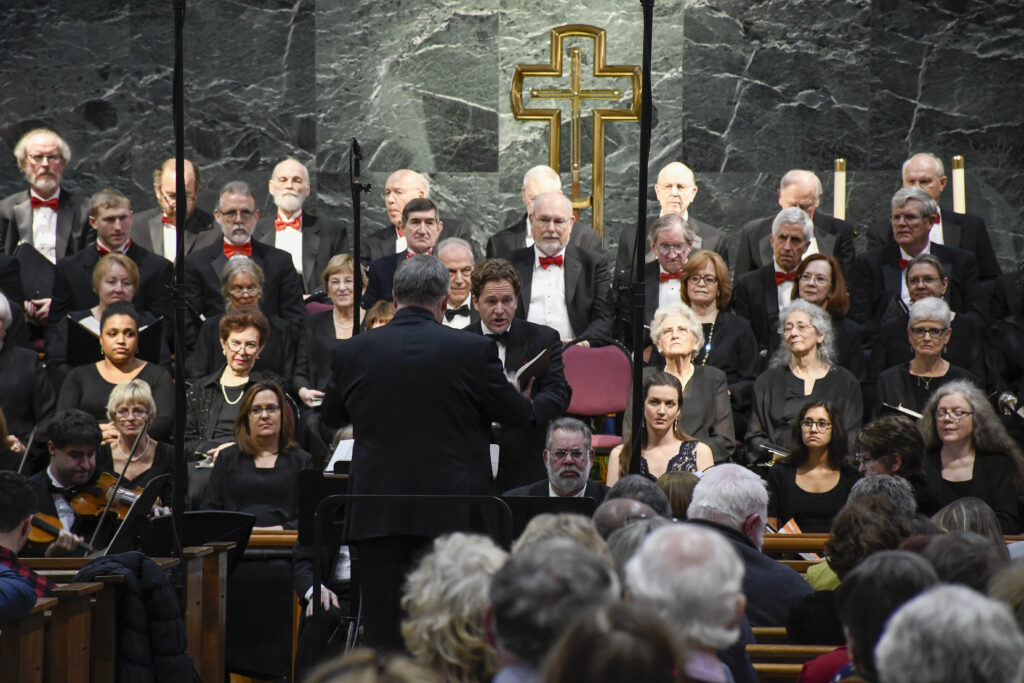 Joyful Spring Delights Concert Gallery
Please visit our "Joyful Spring Delights" concert photo gallery
by clicking here.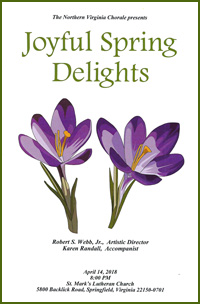 Audition Information:
The Chorale welcomes singers of all voice ranges. If you are interested in joining us, please read all the information below, to learn more about auditioning and singing with the Chorale.
St. Mark's Lutheran Church
located at:
5800 Backlick Road,
Springfield, Virginia 22150
New Singers will meet upstairs in the sanctuary, where you will be asked do an informal audition with our Artistic Director, Bob Webb. There is no need to prepare music in advance for the audition.
To learn more about how to audition with the Northern Virginia Chorale, please carefully review items 1-3, featured under the Steps to Follow to Audition with the Chorale in the second box below. Auditions are generally held during early early September; and again, in January of the New Year.
You may contact us with questions about auditions at this email: auditions@northernvirginiachorale.org


Rehearsal Information:

The Chorale generally conducts three home concerts per season. The first may occur in November, if we hold a concert with the NVCC Annandale Chorale, as we sometimes participate in special concerts with the Reunion Music Society. Our Holiday concert is usually held in early December, followed by our participation in the Kennedy Center's Messiah Sing-along as an optional choice for singers towards the end of the holiday season.

In the New Year, we may hold a concert in March, April, or May, depending upon our schedule that year. Auditions are usually held in early September, as we also begin our rehearsals on the second Monday of September to prepare for our Fall and December concerts. In early January, we resume practice for the remaining concerts of the performing year, closing out with our home concert program which is held in the late spring.

Chorale rehearsals take place promptly every Monday evening from 7:30 to 9:45, in the sanctuary of St. Mark's Lutheran Church.

* During the week prior to a concert's performance, additional rehearsals may be held. Dress rehearsals occur on Friday evenings, prior to our Saturday performances. (Concert dress is worn only for performances, not at the dress rehearsals.)

For rehearsal questions, contact us at: rehearsals@northernvirginiachorale.org



STEPS TO FOLLOW FOR YOUR AUDITION
Please download a complete version of the Steps to Follow to Audition,
after reading our instructions, below:
We are delighted you are considering becoming a member of our Northern Virginia Community Chorale. Please follow the steps outlined below, to prepare for your audition with the Chorale:
1.)
First, contact us by email
at: auditions@northernvirginiachorale.org
indicating your interest in joining the Chorale.

2.)
Please let us know a little bit about:
a.
Your singing experience:
— For example, do you have three years in a local church choir, or other related experience?
b. What your vocal range is:
— Are you a soprano, an alto, tenor, baritone or bass?
and
c. How you learned about the Northern Virginia Chorale:
— Did you learn of the NVC through our website, or elsewhere online; by word-of-mouth; or perhaps through a
recommendation from another local musical group? Please let us know!

We have a wide range of musical experience among our Chorale members.
Some singers were past music majors in college, while others have taken up choral singing later in their lives. To give you a feel for the concert standards our director expects of us, please visit our "Sounds of the Chorale" page, and also our YouTube Channel, where you can listen to some of our past, live choral performances.

https://www.youtube.com/user/NVCSATB



Thank you for taking the time to audition with our Chorale!
We look forward to welcoming new singers each year, and appreciate your interest in auditioning and singing with us!