Chorale Management

Staff:

Interim Artistic Director: 
Alan Moser

Interim Accompanist:
 Alice Real



Officers:

President: 
Sharon Younger

Vice-President: 
Paul Blase

Secretary: 
Dorothy Brady

Treasurer: 
John Rephlo

Board of Directors:
Robert B. Bell, Jr.. Chair
Pam Appler
Susanne Cook
Jolisse Gray
Clydette Lobred
John Rephlo
Dick Hamly
Alan Moser*
Sharon Younger *
(* denotes ex-officio member)

Chorale Section Leaders:

First soprano: Jolisse Gray
Assistant Lead: TBD

Second soprano: Susanne L. Cook
Assistant Lead: Gloria Hamly

First alto: Tobi Brock
Assistant Lead: Daria Teutonic

Second alto: Joyce Wessel
Assistant Lead: Sharon Younger

Tenor: Dick Marvin
Assistant Lead: Dennis Dzierzawski
Bass/Baritone: Paul Blase
Assistant Lead: TBD


Administrative Support Managers:

Advertising Manager: Jim Wakefield

Community Outreach Coordinator: TBD

Concert Manager: Greg Miklasiewicz

Database: Margaret Eccles

Fundraising Manager: Dick Hamly

Grants Manager: Robert B. Bell, Jr.

Historian: Joyce Wessel

Librarian: Karen Randall

Publicity: TBD

Publications Manager: Margaret Eccles

Ticket Manager: Paul Blase
Chorale Auxiliaries for
Ticket & Program Distribution:

Rob Brock, Tom Lobred, and Sue Wakefield


Website and Online Communications:

General Factotum:  Tom Lobred

Website Manager: Sharon Younger

Webmasters/Designers: Margaret Eccles, Jackie Apel

Social Media Coordinator: Dorothy Brady

Facebook Coordinator: Dorothy Brady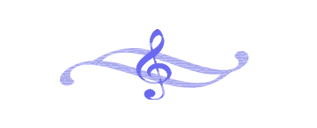 Follow Us on our Social Media!