The Northern Virginia Chorale's Artistic Director




and Accompanists: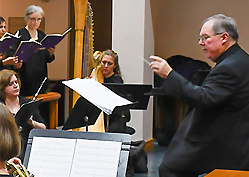 Artistic Director Emeritus,
Robert S. Webb, Jr.
Robert S. Webb Jr. was the Director of The Northern Virginia Chorale since the fall of 1982 until the spring of 2023. Under Mr. Webb's talented guidance and leadership, the Chorale continually provided quality music to audiences across the Northern Virginia region. Mr. Webb fostered the Chorale's musical relationships with English, French, and Italian choirs with whom the Northern Virginia Chorale has been associated through a series of exchange concerts and visits. He has also directed the Chorale in several prestigious venues in Europe, including the Salisbury Cathedral, Bath Abbey, Covent Garden in England, as well as the Basilica of San Marco in Venice, Italy.
Mr. Webb was the Director of Music at St. Mark's Lutheran Church where he directed the Chancel Choir and managed a comprehensive music program. In 2011 the church commissioned a new choral work by Daniel Gawthrop in honor of his 25 years of service.
Mr. Webb is a retired and currently adjunct professor of music at the Northern Virginia Community College, Annandale campus, where he directed the NVCC Annandale Chorale, and taught music theory, music appreciation, and voice.  He has also been an adjunct professor at George Mason University and at the Catholic University of America, directing the CU wind ensemble and teaching undergraduate and graduate courses in music education.  Prior to teaching at NVCC, he taught instrumental music at Garfield HS in Prince William County.  Mr. Webb has a broad range of experience in performing instrumental music, as well as conducting.  As an instrumentalist, he has played trumpet with the U.S. Navy Band (in Washington, DC), the Richmond Symphony, the Filene Center Orchestra, the Virginia Chamber Orchestra, the Arlington Symphony, and the National Symphony. He has also conducted the Prince William Symphony, the NIH Orchestra, and the Federal City Silver Cornet Band.  Additionally, he has also performed in both the Heritage Americana, and Lillybell Saxhorn brass bands, which have made numerous recordings of mid-nineteenth century brass band music, played on antique instruments.  Mr. Webb currently plays in the Virginia Grand Military Band.
Mr. Webb earned degrees from Ithaca College and the Catholic University of America where he studied orchestral conducting with Frederick Fennell and Lloyd Geisler.  He was a conductor and performer in the American Symphony Orchestra League's Summer Conducting Institute, where he worked with Richard Lert.  He has also participated in the Robert Shaw Choral Institute at Westminster Choir College. Mr. Webb is a member of the following musical organizations: Music Educators National Conference, Virginia Music Educators Association, The National Association of Teachers of Singing, and The American Choral Directors Association.


---


Accompanist Emerita, Karen W. Randall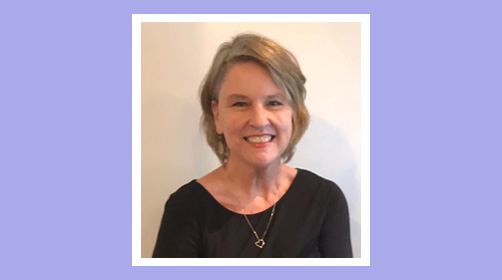 An alumna of Shenandoah University and Conservatory of Music/Shenandoah University, Ms. Randall chaired the music department and directed choral music at T. C. Williams High School (Alexandria High School) in Alexandria, Virginia from 1987-2006.  Her choirs have performed at The White House, The John F. Kennedy Center for the Performing Arts and in 15 spring musicals.
Karen is also an accompanist, clinician, organist, choral adjudicator, mezzo soprano soloist, department chair, and curriculum designer.  During her career in Alexandria, she was listed on two separate occasions in "Who's Who Among America's Teachers," and chosen by T. C. Williams High School as representative for the Agnes Meyer Outstanding Teacher Award. As a recital piano accompanist, she has performed at Catholic University, George Mason University, Shenandoah Conservatory, and The Anderson House with the Washington DC Woodwind Quintet. Piano accompanist for the Northern Virginia Chorale, she additionally has performed with the Paul Hill Chorale, as mezzo soloist for the Bach Meistersingers of Annapolis, and chorister under John Rutter, and Bob Chilcott, in Coventry, England. Karen currently serves as Choral Director and Assistant Organist at St Mark's Lutheran Church in Springfield, Virginia.
After the 2022-2023 season Karen stepped down from her role as accompanist to resume singing with the Chorale.

---



Accompanist Emeritus, Dr. Raymond F. Freeman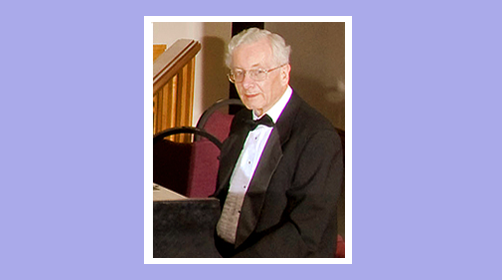 From 1986 to 2015, Dr. Raymond F. Freeman served as accompanist to the Northern Virginia Chorale. An accomplished pianist, organist, and cellist, he has performed in the Northern Virginia area for over forty years. Dr. Freeman acted as church organist at Resurrection Lutheran, Arlington Methodist, and Kirkwood Presbyterian churches, and has appeared as guest artist at Arlington Forest Methodist Church. As a cellist, he performed with the American Light Opera Company and the Arlington Symphony Orchestra.  Dr. Freeman has also served as accompanist to the Ron Freeman Chorale, and is currently the organist at Grace Presbyterian Church, Springfield.
Dr. Freeman has also been an accompanist for the Chorale's Outreach singers, who travel to local nursing facilities, performing for people who cannot make it to our concerts. In addition to his career in music, Dr. Freeman is by training and profession a scientist, holding a Ph.D. degree in theoretical physics from the Massachusetts Institute of Technology, and having worked for many years in research and development for the U.S. government.
As accompanist to the Northern Virginia Chorale, Dr. Freeman has had a tremendous influence on innumerable singers over the years.  He has traveled with the group to France and Italy, accompanied the choir solo and as part of orchestral ensembles, and demonstrated artistry and sheer professionalism through many, many weekly rehearsals. 
Dr. Freeman retired from the post of accompanist at the end of the Chorale's 39th season.  In grateful acknowledgment of his service, the Northern Virginia Chorale established the Dr. Raymond Freeman Choral Scholarship. This Scholarship was available to Northern Virginia Community College (Annandale Campus) music majors who sang with the Chorale.  Recipients were selected by the director from the applicants each semester.  Dr. Freeman made the first presentation of the scholarship at the Chorale's 2015 Holiday Concert.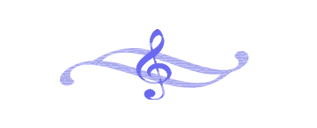 Follow Us on our Social Media!