Contact the Chorale
The Northern Virginia Chorale may be contacted by regular
postal mail, as well as by email

.



Our mailing address is:
The Northern Virginia Chorale
P.O. Box 701
Springfield, VA 22150

Download this list of email addresses for offline reference:

Our performances take place at

:
St. Mark's Lutheran Church
Address: 5800 Backlick Road
Springfield, Virginia 22150
Directions:
• From I-395 South, towards Richmond: Merge onto VA/648/Edsall Road, via Exit 2B. Go 1.39 miles, and turn left onto Backlick Road.
• From the Beltway: From I-495 South, take the Braddock Road Exit, 54A/54B. Merge onto VA 620 East Braddock Road, and go 2.2 miles, then turn right onto Backlick Road (It is one mile past Bradwood Street).

• Alternatively, from I-495 South, take the Old Keene Mill Road Exit/VA 644, towards Franconia. Turn left onto Rolling Road, left onto Old Keene Mill Road, left onto Commerce Street, and then a left onto Backlick Road.
Or:
• From the Fairfax County Parkway: The Parkway becomes the Springfield-Franconia Parkway. Take Backlick Road East.
To view sample maps and to print these directions, please download the PDF file below:
MAP:
To use a Google map search, please click on this link where you will see a Google map like the one below, highlighting the location of St. Mark's Lutheran Church. Simply plug in your starting point for specific directions to the church.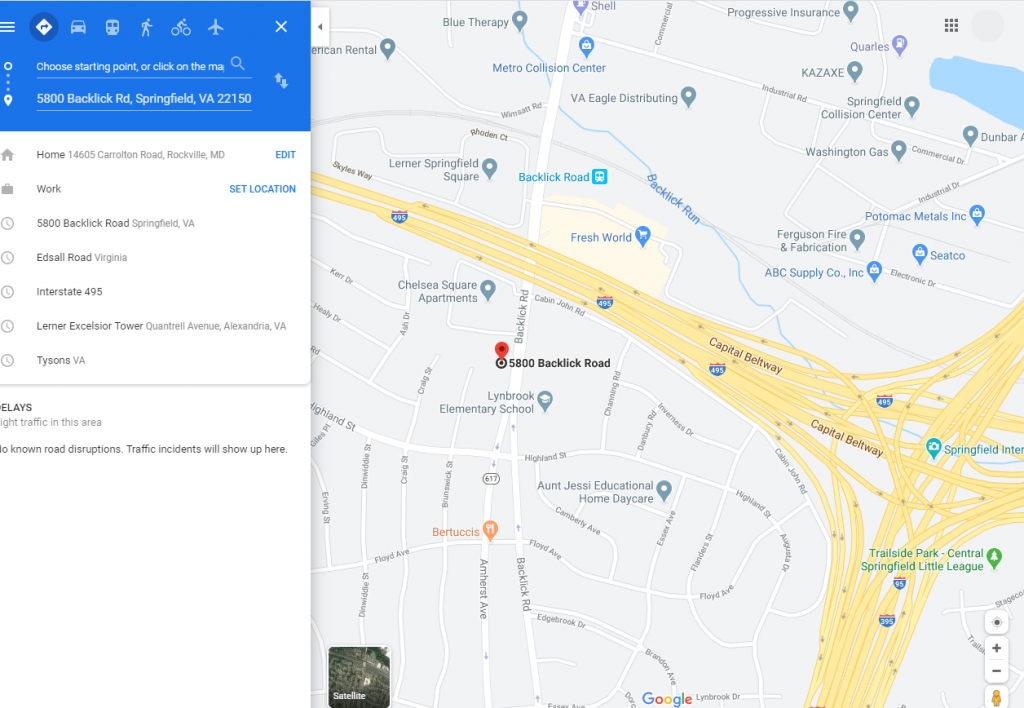 Follow Us on our Social Media!