The Northern Virginia Chorale's
2021-2022 Performing Season


"Music shared doubles the joy
in our hearts."
Artistic Director, Bob Webb, conducts the Northern Virginia Chorale at St. Mark's Lutheran Church

Our Mission:




Founded in 1975, the Northern Virginia Chorale, a 70-voice choral singing group based in Springfield, Virginia under the artistic directorship of Robert S. Webb Jr., performs three yearly concerts showcasing a wide variety of high quality choral music, composers, and musical genres. The Chorale is frequently accompanied by guest solo artists and orchestra. We perform on special occasions with other distinguished area choral groups at prestigious local venues, and also work with our Outreach program to bring choral music to area nursing homes in our Northern Virginia community.

The Northern Virginia Chorale strives to fulfill its mission to enrich the Northern Virginia Community with "the joy of choral music." Please join us again for our upcoming 2021-22 Performing Season. All of our performances will be announced on our Season Schedule page.

A Message from the Northern Virginia Chorale:

Greetings!
We are delighted to be singing together again and are looking forward to our first performance. We are planning to perform three concerts again during this coming 2021-22 Concert Season: a Holiday Concert on December 11, 2021; a Masterworks Concert on March 19, 2022; and the rescheduled "American Landscapes" concert on May 21, 2022. All will be held at St. Mark's Lutheran Church at 3:00 pm. Tickets will be available at the door and also online via the Box Office page. Concert information can be found on the Season Schedule page.

We encourage you to browse through our website. In addition to the audio selections featured at the bottom of this page we have a photo gallery of a trip to Italy and also one of our Spring concerts, as well as audio samples from our previous concerts in the Sounds of the Chorale section.

---

Learn more about the Northern Virginia Chorale:

---
Sounds of the Chorale:
Please enjoy the audio samples below from some of our past holiday concerts.
Visit our Audio listening page, to hear more of our music!
Sign up here to receive our monthly newsletter.
---
Partners in the Arts:


Ways to Support the
Northern Virginia Chorale:

Visit our Partners in the Arts page,
to learn how you can attend our concerts; join and participate as a singing member; and learn more about ways donate to The Northern Virginia Chorale!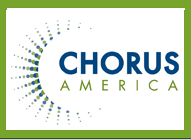 The Northern Virginia Chorale is a proud member of Chorus America.


Our performances take place at:
St. Mark's Lutheran Church
5800 Backlick Road
Springfield, VA 22150

Visit our Contact Us page for more information.
Follow us on our Social Media pages!