"Music shared doubles the joy
in our hearts."
Artistic Director, Bob Webb conducts the Northern Virginia Chorale at St. Mark's Lutheran Church
Our Mission:
Founded in 1975, the Northern Virginia Chorale is a 40-voice choral singing group based in Springfield, Virginia, under the artistic directorship of Robert S. Webb Jr.  Three  concerts yearly showcase a wide variety of high quality choral music, composers, and musical genres.  The Chorale is frequently accompanied by guest solo artists and orchestra, and  performs on special occasions with other distinguished area choral groups at prestigious local venues.  An Outreach program has brought choral music to area nursing homes in our Northern Virginia community.

The Northern Virginia Chorale strives to fulfill its mission to enrich the Northern Virginia Community with "the joy of choral music."  All performances will be announced on the Season Schedule page.

BOB WEBB, OUR ARTISTIC DIRECTOR, IS RETIRING!
Please join us for a very special concert
Saturday, May 20, 2023, at 4:00 PM
at St. Mark's Lutheran Church
Bob has chosen some of his favorite pieces for the program as we honor his 41 years as Artistic Director of the Northern Virginia Chorale.  A reception will be held in Fellowship Hall  following the concert.
Download a flyer here.

Click above to download our Letter from the Artistic Director, 2022-2023 Season
Learn More About the Northern Virginia Chorale:
Sounds of the Chorale:
The Northern Virginia Chorale performed Schubert's Mass in G Minor
in May of 2012.  Please visit our YouTube Channel to listen to more of our
past performances on video.
Please also enjoy audio samples from some of our past Masterworks concerts.
Visit our Audio listening page, to hear more of our music!



Sign up here to subscribe to our Newsletter:
                                           
Our performances take place at:
St. Mark's Lutheran Church
5800 Backlick Road
Springfield, VA 22150

Visit our Contact Us page for more information.

Follow us on our Social Media pages!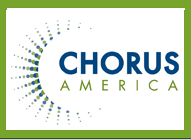 The Northern Virginia Chorale is a proud member of  Chorus America.