"Music shared doubles the joy
in our hearts."
Artistic Director, Bob Webb conducts the Northern Virginia Chorale at St. Mark's Lutheran Church
Our Mission:
Founded in 1975, the Northern Virginia Chorale is a 40-voice choral singing group based in Springfield, Virginia, under the artistic directorship of Robert S. Webb Jr.  We perform three concerts yearly that showcase a wide variety of high quality choral music, composers, and musical genres.  The Chorale is frequently accompanied by guest solo artists and orchestra, and  performs on special occasions with other distinguished area choral groups at prestigious local venues.  We also work through our Outreach program to bring choral music to area nursing homes in our Northern Virginia community.

The Northern Virginia Chorale strives to fulfill its mission to enrich the Northern Virginia Community with "the joy of choral music."  Please join us for our Current Concert Season.  All of our performances will be announced on our Season Schedule page.

We look forward to our upcoming 2022 Holiday Concert:

"Carols and Lullabies"
When:
Saturday, December 10, 2022 at 3:00 PM

Where:
St. Mark's Lutheran Church
5800 Backlick Road
Springfield, Virginia 22150
Masks are optional.





 Please download a copy of our


Holiday Concert Flyer, by clicking here.

 * Purchase Adult, Student and Full-Season Tickets
on our Box Office page

.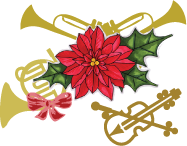 A Message from the Chorale:

As we begin our 47th season, the Chorale would like to thank all our supporters and patrons of our concerts this past year.  We greatly appreciate your enthusiastic response to our performances.

After participating in a performance of Beethoven's Ninth Symphony "Ode To Joy" with the Fairfax Choral Society Symphonic Chorus and the Alexandria Symphony Orchestra we are now preparing for the first concert of our own season.  Details are available on ou

r

Season Schedule page and tickets will be available online.

In the week after the concert we will  have a fundraiser to benefit the Chorale at El Paso Restaurant in Springfield.  See the Fundraisers page for a flyer to learn how to enjoy a great meal while supporting the Chorale. 

The Northern Virginia Chorale's board of Directors is searching for a new Artistic Director.  Please see the link below for the application and search criteria.  The application deadline is December 10, 2022.
     

Please join us as the joy of music lifts our

spirits and w

arms our hearts.




Learn more about the Northern Virginia Chorale:
Sounds of the Chorale: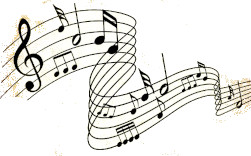 Please enjoy the audio samples below from some of our past Masterworks concerts.
Visit our Audio listening page, to hear more of our music!
"Carol Fest"
From our "Festive Fanfare" Holiday Concert


Sign up here to subscribe to our Newsletter:
                                           
Our performances take place at:
St. Mark's Lutheran Church
5800 Backlick Road
Springfield, VA 22150

Visit our Contact Us page for more information.

Follow us on our Social Media pages!
Partners in the Arts:



The Northern Virginia Chorale is
supported in part by a generous grant 
from ARTSFAIRFAX of Northern Virginia.

Visit the ARTSFAIRFAX website
and the
ARTSFAIRFAX Events Calendar

Ways to Support the
Northern Virginia Chorale:




…to learn how you can attend our concerts, participate as a singing member, and donate to The Northern Virginia Chorale!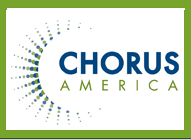 The Northern Virginia Chorale is a proud member of  Chorus America.