How To Make a Donation to the NV Chorale
By becoming a Friend of the Northern Virginia Chorale, your support enables us to do the following
for our community:


Present entirely new programs of distinguished choral music, drawn from a variety of genres, and at a reasonable cost for each of three, annual concerts.




Enhance the learning and development experience of students studying music at the Northern Virginia Community College (NVCC) Annandale Campus. 
These students rehearse and perform with us as chorale members.  Besides singing in our concerts, the students are also eligible to sing with us as we augment the Metropolitan Chorus, while performing in the Kennedy Center's Handel Messiah Sing-along concert each December.

Extend our community outreach programs consisting of our monthly sing-along sessions,  to the Fairfax Nursing Center, the Leewood Adult DayCare and Nursing Center, and the Lincolnia Adult Day Health Care to share music with those who cannot attend our concerts.

Provide the opportunity for individuals from all walks of life, ages, and musical backgrounds, to come together as volunteer singers.


Through our performances, we enrich the lives of our audiences with, "the Joy of Choral Music."



Please Note:
Tax Deductions:
As a 501 (c)(3) organization, all donations to the Chorale are fully tax deductible.
Please inform us whether you do, or do not wish to have your name listed
in our Programs.
We encourage you to save your email confirmation from this transaction
for your records.
Alternatively, you may use our Tickets, Donations, and Advertising Form
for the 2020-21 Season to send us a check, and return it with the form, by regular mail.


Tickets, Ads, and Donations Printable Form:


Donation Options by PayPal: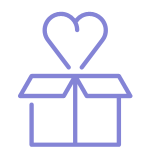 We offer the following donation levels to our supporters:
DONATION LEVELS:
RANGE:

Provides the following benefits:

Please specify an amount
in the given range:
BRONZE:

$25-$249


• Acknowledgement in Concert Programs






SILVER:
$250-$499

• Acknowledgement in all Concert Programs
• Personal notification of all concerts
• One Season Ticket
• Complimentary CD of all concerts


GOLD:
$500 and above

• Acknowledgement in all Concert Programs
• Personal notification of all concerts
• One Season Ticket
• Complimentary CD of all concerts
• Introduction during all concerts
• Early Seating at all concerts
• Reserved Parking


---